Belgian design for the new-age gentleman, that's what CONCOURS D'ELEGANCE is all about. Old school classics with a modern twist, 100% high-quality organic cotton & unique prints. The perfect t-shirts to elevate your casual-chic warderobe.
Discover our new arrivals
---
Customer reviews
"Amazing quality, perfect fit & a print of my favourite race-track, the 24h of Le Mans. This t-shirt quickly became one of my favourites."
- Steven
"Looking forward to the rest of the collection, i've been wearing my Lil Bastard t-shirt almost every week!"
- Bart
BLOG: The Speedster
---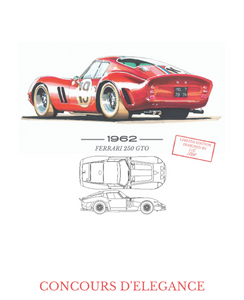 SS21 has a lot in store for CONCOURS D'ELEGANCE. Not only have we released 4 new prints, we have an exciting collaboration coming up. On a journey to integrate...